When ordering via email, please list the Item Number (colour number for threads) OR Item Name , quantity of each item, Ph No and delivery address.
Online Payment
We use the 'PAYPAL secure online payment system' to protect our clients' sensitive information. When you use PAYPAL your Credit Card details are NOT transmitted to Marathon Australia at any time during the order and payment process or afterwards.. For more details, please visit PayPal.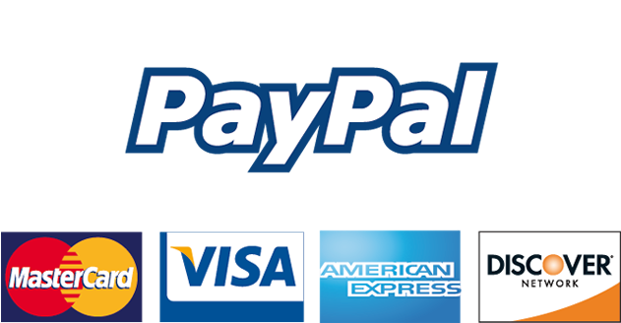 Credit Cards (if placing an order via email)
DO NOT EMAIL Credit Card information. Please phone in.
Direct Bank Transfer
We will send our bank account details to you if you wish to pay by direct deposit.
Money Order
We can also request money via PayPal even if orders are placed over the ph or via email. You must have an account with PayPal.
100% customer satisfaction guaranteed. If for any reason you are not completely satisfied with any items which you have purchased from us, simply return the items for a full refund. Please return the goods within 30 days. Once the product is back to us, we process the refund (including freight cost for returning goods) within 24 hours. Any defective products will be replaced straightaway or refunded the purchase price.
Outside Australia
For all overseas orders, we use Australia Post, and freight charges vary according to weight and destination. Upon request, when you place your order (if placing an order via email), we would be happy to quote a freight charge for your order before dispatch. Once you have accepted our quote, we will send your order.

We can send a Money Request via PayPal, and buyers have the option to check out using a debit or credit card without the need for a PayPal account login.


Within Australia
We charge a flat rate of $15.70 except for 100cm x 100m backing rolls. We increase the flat rate without notifying our customers when Australia Post increases postage charges
Most of our orders weigh 1 – 3kg and our flat rate is based on what Australia Post charges us for 1 – 3kg.
We refund the difference if the freight costs less than the flat rate.
1. Special Delivery Instructions
If it is safe to do so and if you give us an instruction to leave goods at your door or somewhere safe (preferably where it is not visible from the street), we have options to find the best freight cost rate (either Courier or Post service).
2. Australia Post vs Courier Services
We use Australia Post and Courier services, and charge our customers exactly what we are charged. For Metro areas, Courier is quicker and cheaper than Australia Post.
For regional area customers and customers with P.O. Box addresses, we use Australia Post services only.
We always send a confirmation email with a tracking number as soon as you place your order. Please let us know if you don't receive our tracking email. Also, if you don't immediately receive an email from us, you could check your junk mailbox, as sometimes legitimate mail finds its way there.
3. For freighting Cutaway and Tearaway stabilizers by the roll:
We charge flat rates, however, if we are freighting stabilizers by the 100cm x 100m roll (weighs 5 - 9 kg per roll), freight will be charged according to the actual weight of the backing roll(s).
For metro areas, we may use a Courier Service if Courier works out to be cheaper. As our charging procedure applies the "Australia Post Shipping Parcel Post' method when checking out, we will refund the difference if Courier is cheaper. Our focus is always on ensuring you receive the best possible prices.
4. Special Post Service:
EXPRESS POST - If you choose this shipping method, freight will be charged according to the actual weight of your order.
REGISTERED POST - Unless you give us an authority to leave goods at your door, or somewhere safe you nominate, or with an onsite office/ concierge (for units/ apartments), we use Registered Post service (Signature on Delivery).